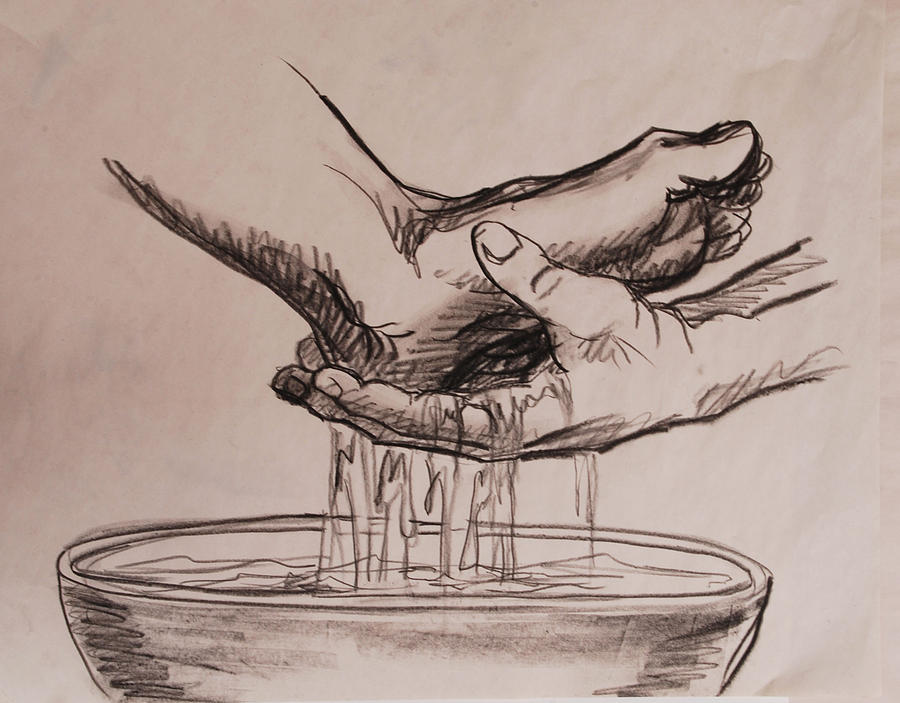 Jesu, Jesu,
Fill us with Your love, show us how to serve
The neighbors we have from You.
Kneels at the feet of his friends,
Silently washes their feet,
Master who acts as a slave to them.


Refrain


These are the ones we should serve,
These are the ones we should love;
All these are neighbors to us and You.


Refrain

Loving puts us on our knees,
Serving as though we are slaves,
This is the way we should live with You.


Refrain

Kneel at the feet of our friends,
Silently washing their feet,
This is the way we should live with You.


Refrain
There are many factors which lead someone in ministry to accept a new pastorate. It is always a challenge to discern whether a Christian community will be the right fit, and when one has served a congregation in a long and positive relationship it is even tougher. In the Fall of 2012 we visited Bridge St. UC on a Sunday morning as I moved through the interview process. It was apparent that two of the children who went to the front during Children's Time had Down Syndrome and it was also evident that they were entirely at home there with Rev. Vicki.
After the service Ruth and I discussed our experience and agreed that Bridge St. was a place of welcome. In the year I have been here those sisters, Hannah and Grace, have been such a gift, as has their brother Kai. Kai also has Down Syndrome and he is older, but he is also part of the congregation. Last Sunday we were waiting to process with the palms at the back of the church and Kai was beside me. He looked up at me, smiled, and gave me a hug. That spontaneous act moved me.
This evening we will gather for our Maundy Thursday service, and as always I have asked a family if I may wash their feet. We do this because Jesus washed the feet of his disciples during the Last Supper as an act of love and service.
I asked the parents of Hannah and Grace and Kai, who immediately said yes. It may be a bit of an adventure because the girls are always forthright about what they are experiencing, but I look forward to it. I am so pleased that they will be included.
Will you be attending a Maundy Thursday service? Should such a contemplative service be inclusive of all ages?