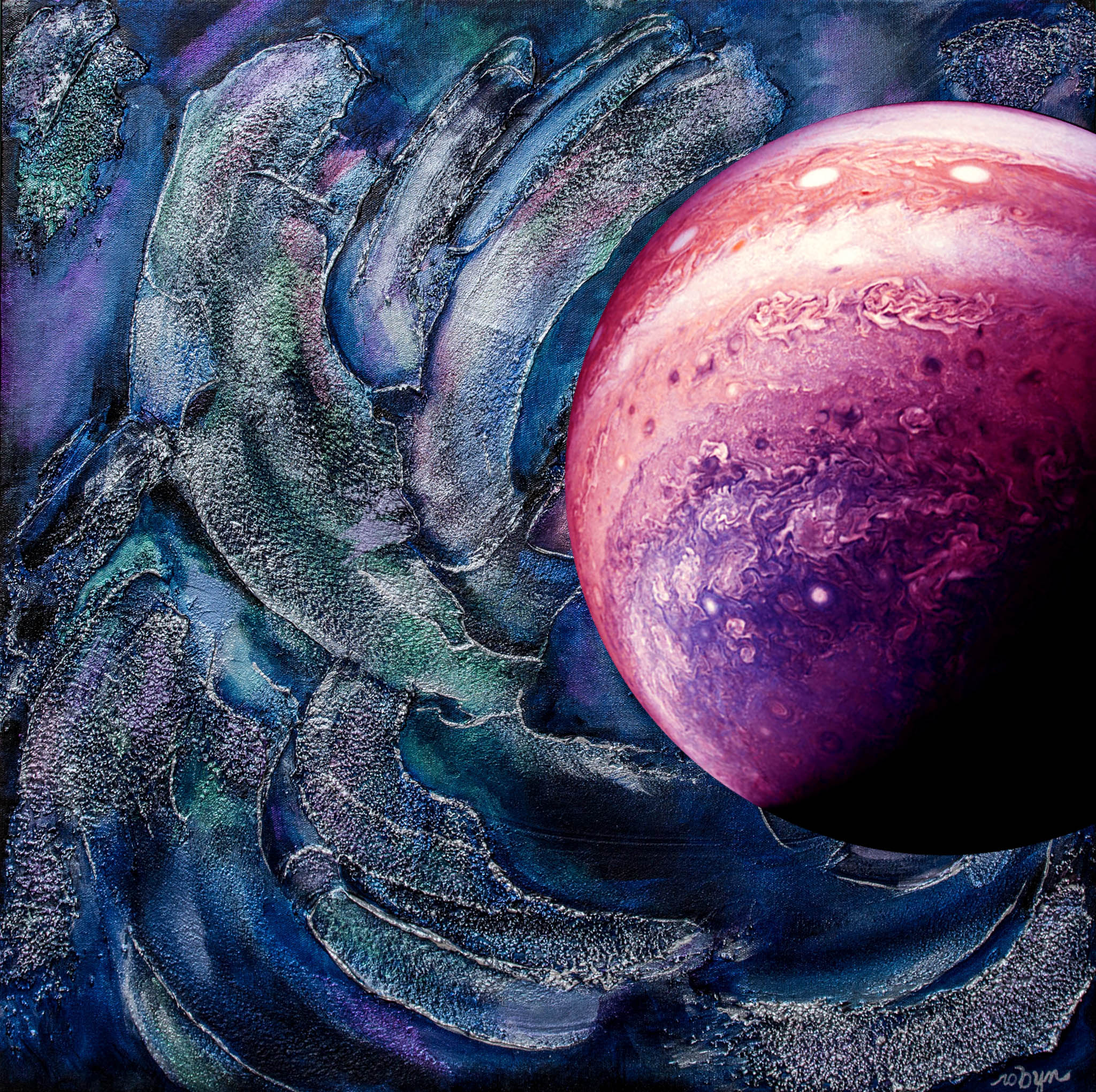 Myth - Robyn Rennie
Where were you when I laid the foundation of the earth?


Tell me, if you have understanding.




Who determined its measurements—surely you know!




Or who stretched the line upon it?




On what were its bases sunk,




or who laid its cornerstone




when the morning stars sang together




and all the heavenly beings shouted for joy?
Job 38:4-7
This is God's wondrous world,
and to my listening ears
all nature sings, and round me rings
the music of the spheres.
This Is God's Wondrous World
Okay, I really, really want to experience this event. The Dunlop Planetarium at the University of Toronto is offering a presentation called Our Musical Universe. The premise is that what we presume is the "silent movie" of the universe actually has a musical score which we can access. Here is how the program is described:
What is the sound of a twinkling star? Can planets keep a beat? How loud was the big bang? Contrary to what you might expect, our universe is actually buzzing with marvelous melodies, remarkable rhythms, and heavenly harmonies that can be heard by human ears. Join us for a sound-based tour of the cosmos, from the night sky all the way out to the edge of the observable universe. The show features enhanced visuals and descriptive narrations and is accessible to people with visual impairments.
https://universe.utoronto.ca/events/our-musical-universe-show-for-visually-impaired/
Ruth and I listened to the astrophysicist who is also a musician speak about this presentation and we were captivated by the notion. As he spoke I commented that scripture uses the metaphor of the musical night sky. When the poor schlemiel Job whines a bit to God about his trials and tribulations the Creator is not very pastoral. Read Job 38 and you'll discover how God points out that Job's difficulties are inconsequential in the bigger picture of the universe. The verses are both majestic and unsettling. And all the CGIT girls of another era will recall singing This Is My Father's World at every meeting with reference to the music of the spheres.
Perhaps these aren't metaphors after all. I love the notion of the literal marvelous melodies of the universe.
Here is the CBC Metro Morning interview
http://www.cbc.ca/player/play/1146572356001
Tell me you're not enchanted!