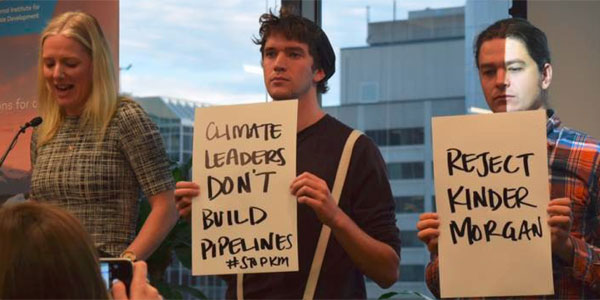 When I heard the news that the Canadian government was purchasing the old, leaky Trans Mountain oil pipeline I was appalled. The cost is supposedly $4.5 billion but we know that the feds will borrow the money to make this purchase, so add a billion or so to the pricetag. And this has nothing to do with the cost of a new and controversial pipeline to transport diluted bitumen (dilbit) from Alberta to the BC coast.
Along with many other Canadian taxpayers I feel that this is rash expenditure and that we're being "had" by a corporate entity which will now give massive payouts to key executives -- take the money and gleefully skip out of town.
I am also disgusted that a government which campaigned on promises of environmental responsibility and a new relationship with First Nations appears to have abandoned those commitments. As a Canadian who is a Christian, both of these are front and centre in my desire for a better country now and for my grandchildren.
The moderator of the United Church, Jordan Cantwell, has written to Prime Minister Trudeau and I encourage you to read what she has to say.
https://www.united-church.ca/sites/default/files/resources/letter_to_pm_on_trans_mountain_pipeline_decision.pdf