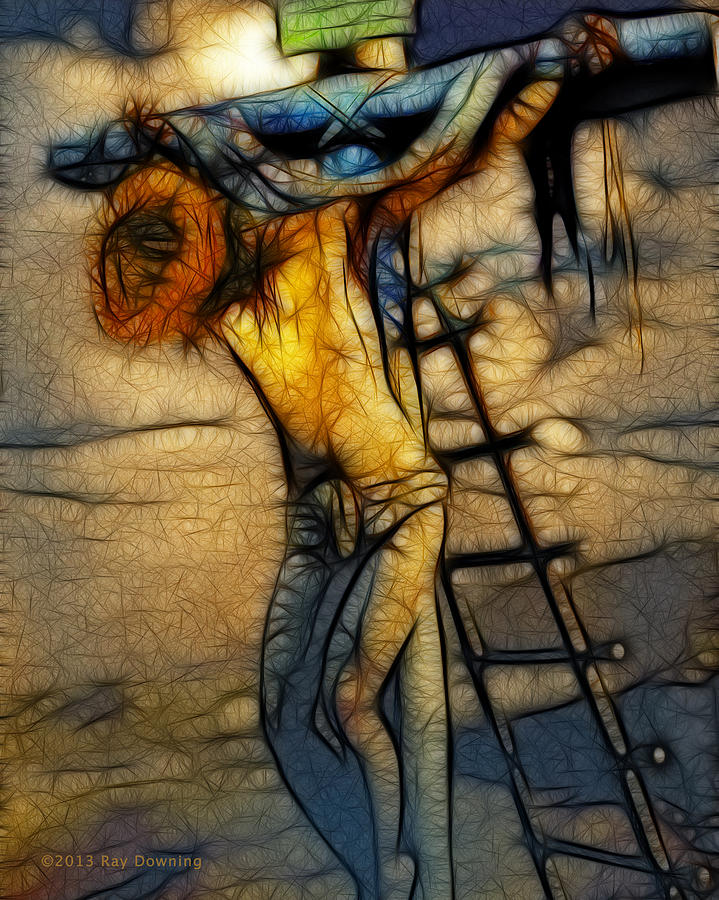 Stained Glass Ray Downing
Crucifixion
Tomorrow morning I will lead a brief communion worship at a local private school, Albert College. The school was once a seminary, preparing candidates for Protestant church leadership. Today it is a multi-cultural, multi-faith (and no faith) school with some vestiges of its past. It will be interesting!
Of course, this is just the beginning of my worship leadership this week. On Thursday I will preside at the funeral of a beloved member who was in worship recently when we heard the Lazarus story in John's gospel which includes the words "I am the resurrection and the life," These words will now begin Betty's service. We will also listen to the Maundy Thursday passage in John in which Jesus conveys a promise of new life to his confused disciples.
Later in the day we will gather in our chapel for our Maundy Thursday service with it's solemnity, celebrating communion and washing feet.
And then, Good Friday, Black Friday, with it's solemn hymns which always find their way to the core of my being.
As all of these worship experiences swirl around in my head and my heart I am also preparing for Easter with a different spirit and the deep conviction that God's love cannot be contained and that the empty tomb is our resurrection promise.
I wonder why I feel a little overwhelmed! This has been my experience in Holy Week for decades and honestly I look forward to being a worshipper, entering into these days with a different perspective. But for now, I prepare.
Kevin Casto The Empty Tomb