Ruins of the Hiroshima Prefectural Industrial Promotion Hall on August 6, 1945.
North Korea best not make any more threats to the United States.
They will be met with fire and fury like the world has never seen.
Donald Trump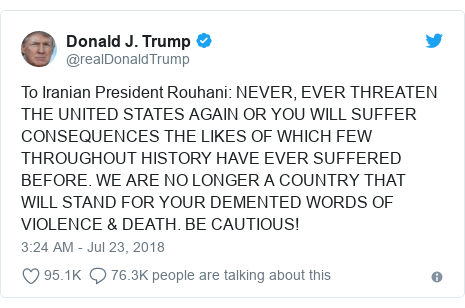 There are times when I wonder whether I should address subjects I've blogged about before, such as today's anniversary of the nuclear bombing of Hiroshima. On August 6th 1945, during the Second World War, the United States dropped a single nuclear bomb chillingly called Little Boy on the Japanese city. Three days later a second bomb was dropped on Nagasaki. As a result of the two blasts 120,000 people, nearly all civilians, died immediately and the cities were destroyed. In the aftermath perhaps hundreds of thousands more died as a result of their wounds or radiation poisoning. Historians still debate the use of these weapons when Japan was so close to capitulation.
There are now at least eight nations known to have nuclear weapons, another (Israel) which almost certainly does, and others that aspire to build them. It is the club from hell, in my estimation, and an example of our seemingly unlimited, sinful human capacity for violence and self-destruction.
The United States has a president who is far less stable than Harry Truman was in 1945, and God only knows what is on his addled mind on any given day.
What happened 73 years ago should not be forgotten and we must continue to work toward peace in our world. Here is a prayer for Hiroshima Day by Father Rob Esdaile
God our creator and sustainer, we gather to pray in the midst of a broken people who today remember the darkness and the shadow of death and destruction caused by nuclear weapons.
....
We know that we deal falsely with the world and with ourselves, healing wound too lightly by saying " peace, peace" when there is no peace.
Let there be sown is us anew the unity, the light and the peace which passes all understanding. Be with us today and keep our minds and hearts in you and in your peace
We remember the 300,000 people in Hiroshima and Nagasaki who died as a result of the atomic bombs: May they rest in peace.
We remember all those who died in the war with Japan, especially those who perished in the prisoner of war camps.
We remember those who gave their lives to help those suffering after the bomb and who died of radiation sickness. May their faithful and loving witness inspire us to compassion.
We remember the people of the Middle East - in Syria, Iraq, Palestine, Israel. Each day brings news of more violence. We pray that nonviolent solutions may be found to heal wounds, bring justice and lasting peace to them.
We remember those who were able to forgive the suffering inflicted on them by their enemies in war. We pray for the same greatness of heart.
We will remember the peacemaker visionaries who have come before us, and we will give thanks for their witness and their commitment to life.