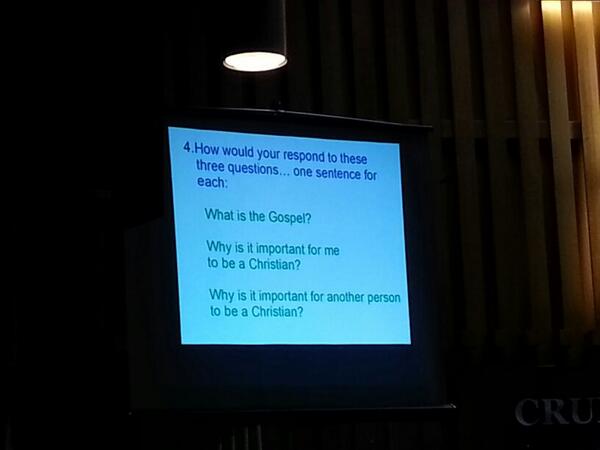 Just after daybreak, Jesus stood on the beach; but the disciples did not know that it was Jesus. Jesus said to them, "Children, you have no fish, have you?" They answered him, "No." He said to them, "Cast the net to the right side of the boat, and you will find some." So they cast it, and now they were not able to haul it in because there were so many fish. —John 21:4–6
It can seem nigh on impossible to find a week to be away which doesn't involve missing events that are important. I didn't attend the 90th birthday gathering for a lovely Bridge St. UC member because I was on vacation after Easter, nor was I at Kente Presbytery. Normally I wouldn't shed a tear over missing presbytery, but the court discussed proposals for change in the life of our denomination which have developed out of what is called the Comprehensive Review. There has been a fair amount of expressed concern that the review has focused more on structure than substance, that the United Church of Canada will do the proverbial shuffling of the deck chairs of organization to save money and address the deficit of human capital, while missing the importance of focusing our mission as a denomination. If we don't know who we are following or why, does it matter what our structure is. The document called Fishing on the Other Side does invite us to think and act differently as a denomination.
http://www.united-church.ca/files/general-council/gc41/comp-review/crtg_fishing.pdf
The three questions posed in the PowerPoint slide above came from our United Church moderator, the Rev. Gary Paterson and they seem like essential "fishing" questions for any Christian community. We have to discern how we share the Good News of the Risen Christ, and what it means to do authentically and bravely. We haven't done a particularly good job of inviting our own children into the life of faith for at least two generations now, and we are well behind in finding effective ways of sharing the gospel "out there." As a result we are an aging, shrinking, "empty net" denomination, for the most part.
The good news in the midst of this is that congregations which have addressed the moderator's questions along the way, and done so with enthusiasm and creativity and prayer, are the ones which defy the trends of our denomination. They do exist, and while they have their struggles in an increasingly secular society they are living a Gospel message which is inclusive, and justice-oriented and Christ-centred.
Comments or observations?