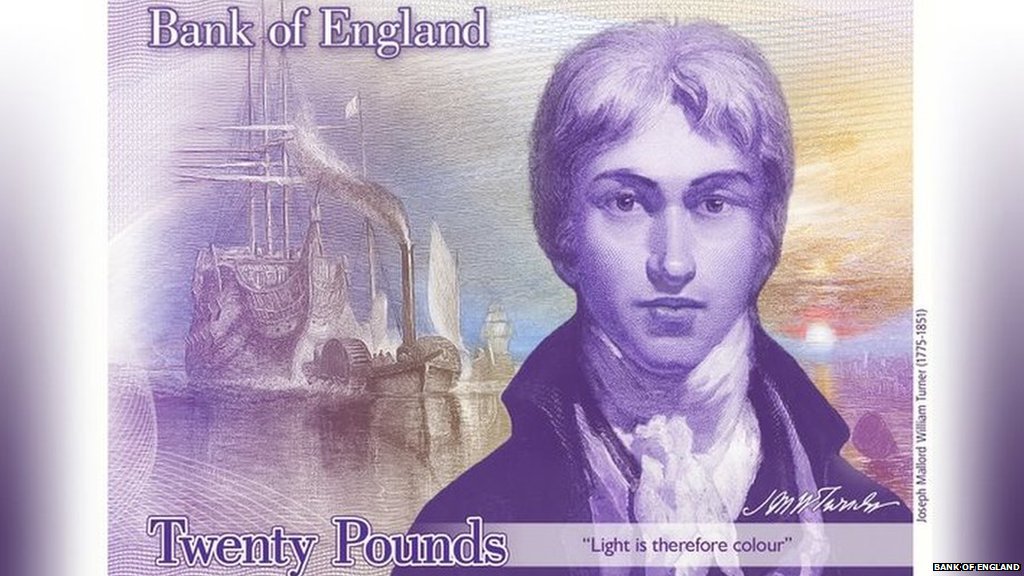 News last week that the British painter JMW Turner will be featured on the twenty pound note. I have long been a fan of Turner whose experimental approaches to light and colour were innovative and ground-breaking. Predictably, he had many detractors, although foremost critic of his time, John Ruskin, deeply admired his work, which was prodigious in volume.
Last year the Art Gallery of Ontario showed fifty pieces from that legacy, on loan from the Tate Gallery in London. It was called Painting Set Free and featured works from that experimental phase which was the last fifteen years of his life. Here is the AGO description:
Turner's late works, with their emphasis on atmosphere, are famous for their rich colour, textures and evocative use of light. Challenging the myths, assumptions and interpretations that have grown around Turner's later work, this exhibition sets out to show how his final years were a time of exceptional drive and vigour, during which he continued travelling, confronting and painting the dramatic landscapes of Europe.
We enjoyed the exhibit, much more than the film Mr. Turner, which explored those same years.
I figure Turner is an appropriate person to uphold on Earth Sunday, although conventional faith wasn't important to him. He expressed the grandeur of creation, even though he may not have given much thought to the Creator. Then again, perhaps he did, beyond convention.