Both Canada and the United States are planning to include women on currency in the near future. Canadians do get to see the Queen (celebrating her 90th today) but the Bank of Canada has invited us to suggest other women we consider worthy to grace our bills. The nominees have included women's rights activist Nellie McClung, and author Margaret Atwood. Ruth and I are inclined toward painter Emily Carr.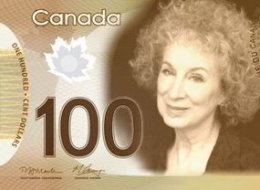 In the States anti-slavery champion Harriet Tubman will grace the twenty, and some have wondered whether this new bill will only have $15 worth of purchasing power because that's roughly the difference between the way men and women are compensated for work of equal value. Tuesday of this week was Equal Pay Day in Canada, representing the point in the year when women will have earned what men earned in the previous year. In other words, women work roughly 16 months to earn what men do in twelve. We don't show up well compared to other developed countries. Even though there is a gender gap just about everywhere, in Britain the day is in March while in Switzerland it's in February.
I ponder this in regard to pay for women clergy. Of course in the Roman Catholic church and many conservative Protestant denominations there aren't any women priests or pastors. But in our supposedly enlightened United Church where a significant percentage of ministers are women there is a gender-based pay gap. Yes, there are minimum salary thresholds based on years of experience, but women don't fare well beyond that.
What is your experience? Have you been paid less because you are a woman? How do we ensure fairness? How does the church do this?