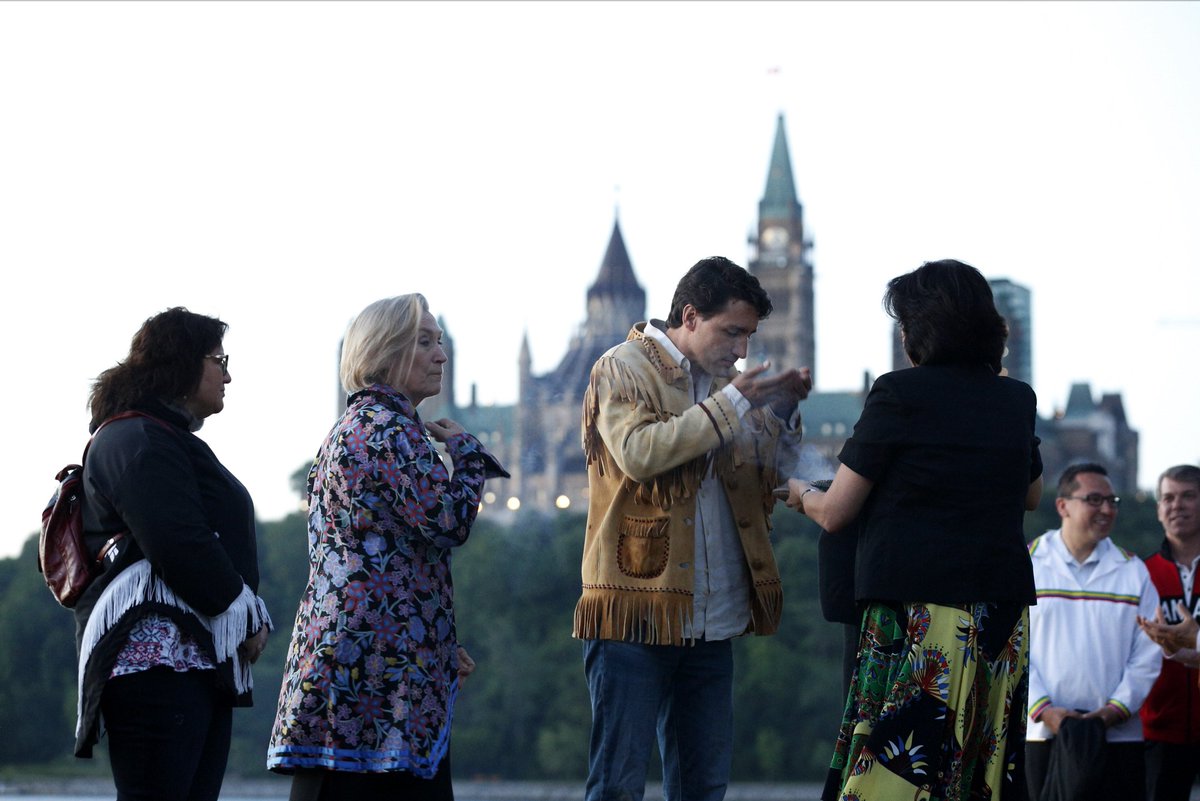 Prime Minister Justin Trudeau participated in a sunrise ceremony and paddle to begin National Aboriginal Day in Ottawa. The PM appears to be wearing Papa PM's buckskin jacket -- Pierre Elliot that is.
Many United Church congregations celebrated First Nations Sunday on the 19th, but Bridge St. will incorporate the theme on the 26th. The congregation has historically celebrated Canada Day with a service the weekend before, often with a guest speaker. This year David Mowat, former councillor and speaker from Alderville First Nation will join us. The United Church has been an active participant in the Truth and Reconciliation process and it seemed right to invite a descendent of the First Canadians to reflect on what this means for us. David was a cast member in the dramatic presentation called The Circuit Riders during our 200th anniversary year.
Bill Reid
I'm inclined to agree with the Toronto Star editorial calling for a national holiday on Aboriginal Day. It makes a lot more sense to me that celebrating the reign on a 19th century British monarch. Declaring a holiday won't make up for the shame and heartbreak of the Residential Schools. nor will it institute the 94 Calls to Action in the Truth and Reconciliation Commission final report. But it would be a meaningful recognition of our First Peoples.
Thoughts?
Kenojuak Ashevak