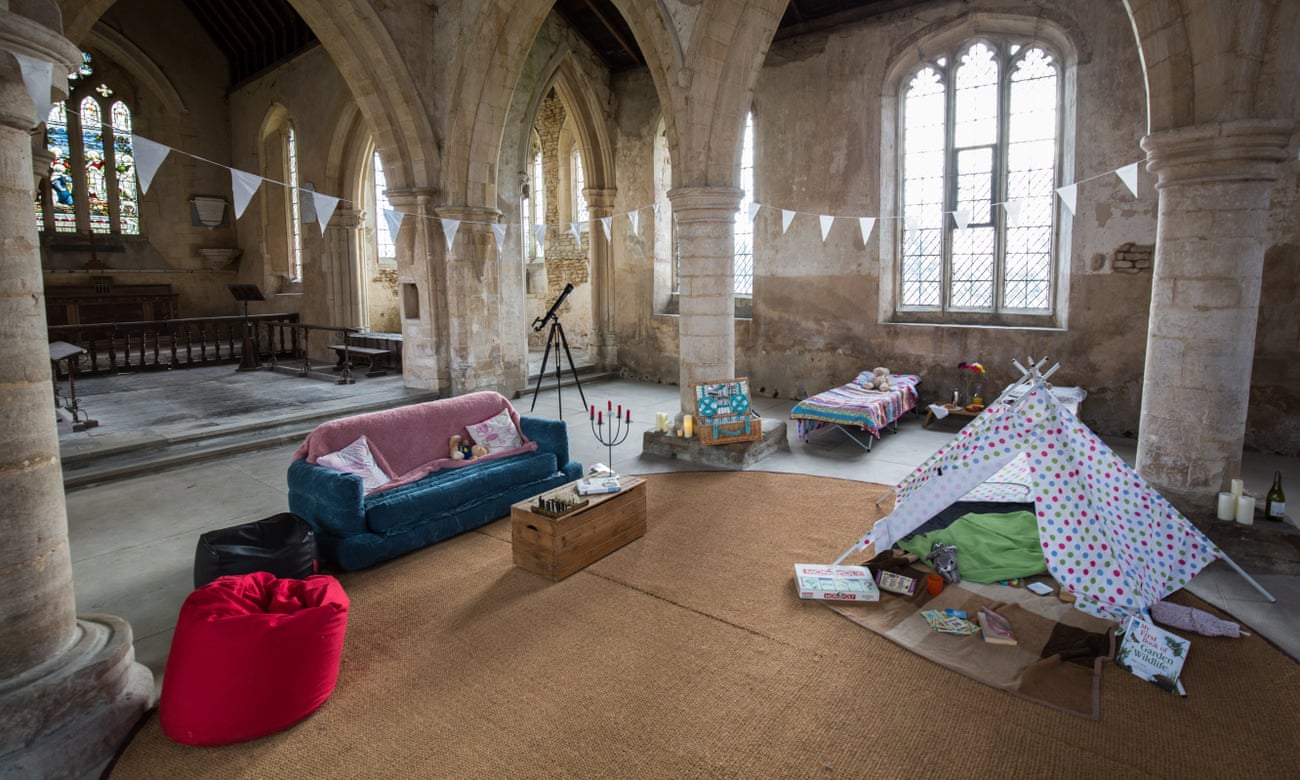 Have you heard of "glamping?" It is a newfangled term for a recent trend, a mash-up of glamorous camping. Rather than sleeping on the ground in a tent with mosquitoes hovering nearby "glampers" have much more upscale digs in yurts and luxury treehouses and other cool structures like the one we saw in Fundy National Park last year (below.) Some would suggest this isn't camping at all, but, hey, glamp away.
The latest British trend is "champing," which has nothing to do with horses and bits. It is church camping, in sanctuaries which have been decommissioned or deconsecrated. There is more and more vacant church real estate, some of which gets repurposed for other causes. Why not include camping experiences in the mix?
You can see a champsite above, in a lovely old church, one of seven now used for this purpose. More than 600 people paid for the privilege last year and champing is so popular that twelve churches will be on offer in 2017.
When I was at St. Paul's church in Bowmanville the youth group attended the Maundy Thursday service, then slept over in the sanctuary and sleepily took part in the Good Friday service. These young people had no idea that they were trendsetters, but they were obviously ahead of their time.
Would camping in a historic church appeal to you? Is this a creative "sign of the times" or a sad commentary on the state of old-line church buildings?