The Muslim month of fasting and contemplation called Ramadan is quickly coming to an end for 2020. There has been a lot written about what a strange Ramadan this has been in the midst of a pandemic. Gathering for prayer and communal meals has been prohibited in countries such as Canada. I listened to an imam the other morning who offered a thoughtful spiritual perspective on the importance of distancing despite the fact that Ramadan usually means heightened observance and lots of interaction with people not normally seen through the rest of the year.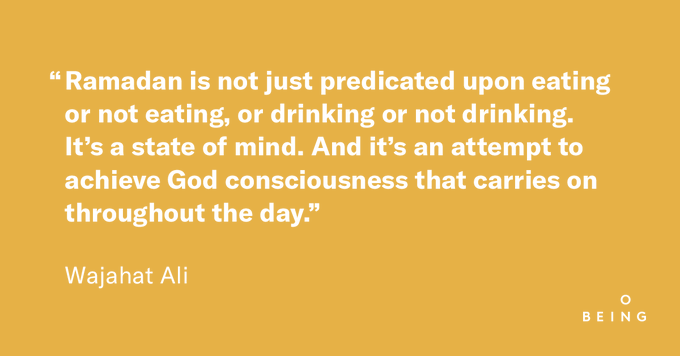 Ramadan is also a time for increased generosity and once again this year an organization called GIVE 30 has been inviting Muslims and all people of good will be be more conscious and intentional in giving:
Most human beings around the world have been affected in one way or another by the COVID-19 pandemic. It is an unprecedented and extraordinary challenge to humanity in our lifetimes. Extraordinary challenges require extraordinary action.
Just because we have to keep apart physically, does not mean we cannot (virtually) come together in
solidarity
,
compassion
, and
kindness
to help those in need. Let's use the spirit of Ramadan,
regardless of faith of background
, to unite in
common humanity
.
This moment can teach us about what matters in our lives. It allows us time to reflect, take stock of our blessings, and turn our minds and hearts to those who may not have enough, especially during these days of uncertainty, fear and anxiety. There are many people in our world who, even without a virus on the loose, find it difficult to make ends meet; the pandemic has only amplified their struggles and their needs.
Let's be generous, kind and compassionate to friend and stranger alike. Respond to selfishness with generosity, division with social solidarity, and meanness with compassion and kindness.
Once again we are reminded that despite our differences in religion there are commonalities which are important to recognize and generosity is certainly one of them. As a Christian I can certainly affirm this. I'm sure that Canadian Muslims are looking forward to

Eid

al-Fitr also called

the "Festival of Breaking the Fast", this weekend, although it will be a likely be a celebration unlike any other.