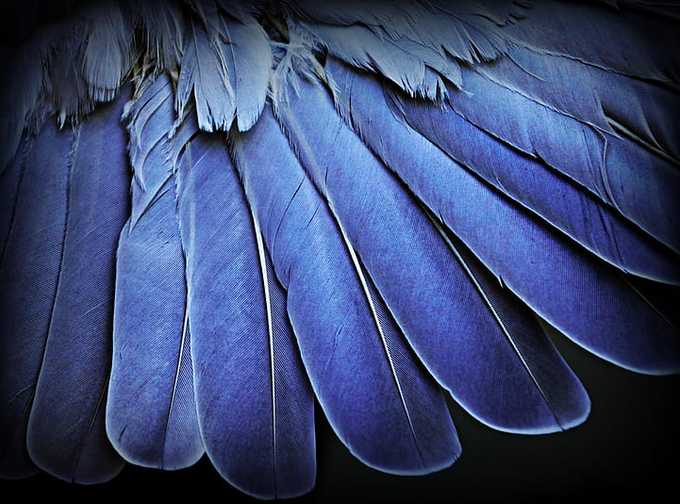 He who dwells in the Most High's shelter,
in the shadow of Shaddai lies at night--
I say of the LORD, "My refuge and vastoin,
my God in whom I trust."
For he will will save you from the fowler's snare,
from the disastrous plague.
With His pinion he shelters you,
and beneath his wings you take refuge
a shield and buckler, His truth.
You shall not fear from the terror of night
nor from the arrow that flies by day.
From the plague that stalks in darkness
nor from the the scourge that rages at noon...
Psalm 91:1-6
Robert MacFarlane in s a remarkable writer whose books on exploring and appreciating the natural world are bestsellers and have received critical accolades and a number of awards. I've read a couple and own others.
Recently he returned to offering a "word of the day" which is sometimes "expression of the day." This morning I found this "sheltering wing" or "shelter-feather" tweet with the accompanying visual image seen above. I immediately thought of Psalm 91 which assures us that whatever our circumstances, God is present and will assure us even though we are gripped by fear because of "the pestilence that stalks in darkness"
NRSV.
This is not a vain, superstitious promise that God will be some sort of magic charm of protection from mishap or disease.
I chose Robert Alter's translation of the psalm even though it isn't as poetic as some because it accurately speaks of "the plague." We are living in plague times and there are nonsensical and dangerous declarations by some religious leaders that God will provide protection that can be achieved through common sense and careful practices. I prefer to make my way through each day, and especially each night, with a hope born in this image of El Shaddai's (God's) refuge.
Psalm 91 was the inspiration for the popular hymn, On Eagle's Wings, by Michael Joncas, and here are some of the lyrics:
You who dwell in the shelter of the Lord
Who abide in His shadow for life
Say to the Lord: "My refuge, my rock in whom I trust!"
And He will raise you up on eagles' wings
Bear you on the breath of dawn
Make you to shine like the sun
And hold you in the palm of His hand
The snare of the fowler will never capture you
And famine will bring you no fear
Under His wings your refuge, His faithfulness your shield
And He will raise you up on eagles' wings
Bear you on the breath of dawn
Make you to shine like the sun
And hold you in the palm of His hand
Is it appropriate to refer to environmentalist John Muir as a saint? My Groundling blog today
https://groundlingearthyheavenly.blogspot.com/2020/05/saint-john-muir.html