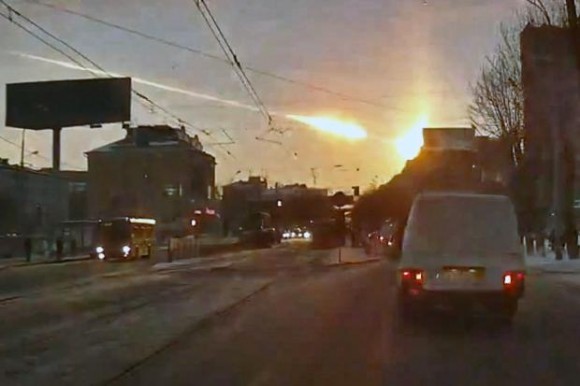 Last week a meteorite streaked low over Russia, creating a sonic boom that blew out windows and convinced many that the end of the world was at hand. Hundreds were injured by flying glass and millions of dollars in damage was done. It was a startling and unpredicted close shave reminding all of us that life can change in a heartbeat. The same day an asteroid streaked by Earth a mere 27,000 kilometres out, or about a tenth of the distance to the moon. By astronomical standards this was also a close one. If it had smashed into our planetary home the impact could have obliterated a city the size of Toronto in a moment. Yikes.
Fortunately neither of these events was catastrophic, but they did get our attention. We are reminded that life is uncertain. A boy sitting in his Toronto living room is shot dead by a random bullet. A trailer on a transport truck becomes unhitched on the 401 highway and careens across the median into the path of an oncoming car. May I say yikes again?
We can't live in constant anxiety about disaster and the prophets and Jesus call us to live beyond fear. At the same time we need to be aware that each moment is precious and not to squander the gift of each day. In the United Church we don't go in much for "prepare to meet your Maker" theology because it feels so negative. That doesn't stop us from living with gratitude, purpose, and awareness that Christ is present here and now, not just as a future hope.
What goes through your mind when those rocks go flying by? Are you anxious about what may happen, or can you live with gratitude in the moment? Are we so caught up in are daily activity that we don't really ponder the brevity of life?