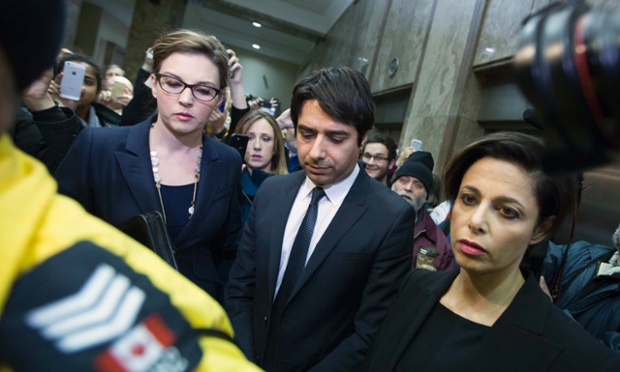 Well, the Jian Ghomeshi sexual assault trial has begun and every news outlet in Canada and many abroad are covering this sensational case. At home we have talked about what will unfold because it is really the three women who will be on trial. Already the testimony of the first woman is being picked apart, to undermine the veracity of her story. Ghomeshi won't be required to testify at all during the trial.
This really stinks, and it is one of the reasons women won't come forward when they have been assaulted. Ruth, my wife, would accompany women to court when she was a counsellor at a women's shelter. They were terrified to be in court with their abuser and devastated when their accounts were pulled to shreds.
Twice through the years I have been called upon to chair the United Church's version of a tribunal or trial for a minister accused of sexual impropriety. The first involved a teen girl who claimed inappropriate talk and suggestions by a minister during a drive home. Lawyers represented the accused and the panel examining the evidence. Another lawyer was on the panel and all three were United Church members from different local congregations. I came to realize that the three had talked before we went through the evidence and witnesses and that they had already concluded that there wasn't enough to discipline the minister. The teen was terrified and God knows what she concluded about the church as a result.
In the other instance a minister was accused of inappropriate relationships with a number of women, yet none of those women was willing to step forward. The concerns were from colleagues, people of considerable integrity. In the end, minimal discipline was meted out. Both situations were frustrating for me, but moral outrage is not the same as legally supportable evidence. The desire was to "do right" for the alleged victims, but this can be complicated.
Obviously we hope that justice does prevail in the Ghomeshi case, and he must be presumed innocent until proven guilty. We can pray that the outcome doesn't convince women that there is no legal recourse after abuse, or that seeking justice simply isn't worth it because of the public humiliation.
Thoughts.