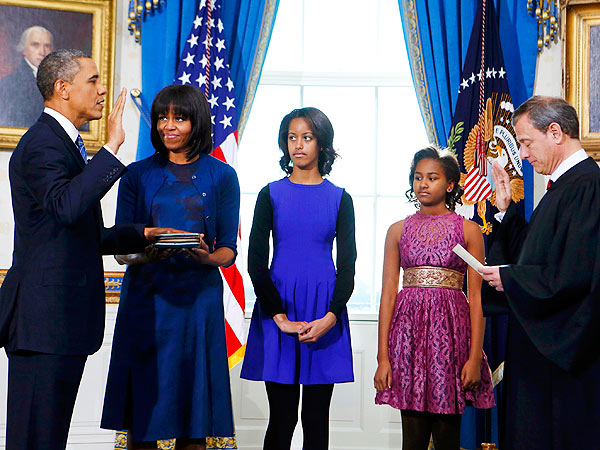 What was the big issue with President Barak Obama's inauguration this time around? Four words --So help me God. These words and a shout-out to the deity are not required as part of the presidential oath, but Obama chose to include them. Critics argue that the inauguration has become increasingly religious, although when we read Lincoln's second inaugural address he uses profoundly religious language even though he was not a devout man by most measures.The criticism is that in an increasingly secular and pluralistic society prayers and other invocations of God have no place.
I get this, but if a president is a person of faith and believes that seeking God's guidance in the most powerful leadership role in the world, should he or she be prohibited from saying so in a public forum? I have been asked to say a prayer at the swearing-in of judges who have this option, but are not required to do so. It is hard to imagine in the current U.S. political climate that a president wouldn't feel compelled to do so, but as a matter of choice and conscience, why not?
I think a far bigger cause for outrage should be the $120 million spent on the inauguration, but spending money they don't have seems to be part of the American ethos these days. Or maybe the real controversy was the First Lady"s bangs.
Bye the way, the crazies out there were insisting that Obama was sworn in on a Quran.
Are you okay with "So help me God" and a prayer or two in the inauguration? Should this be a matter of personal choice for public officials?
Will the president's eight sentences on climate change in the augural address make a difference?
http://groundlingearthyheavenly.blogspot.ca/2013/01/eight-sentences-on-climate-change.html