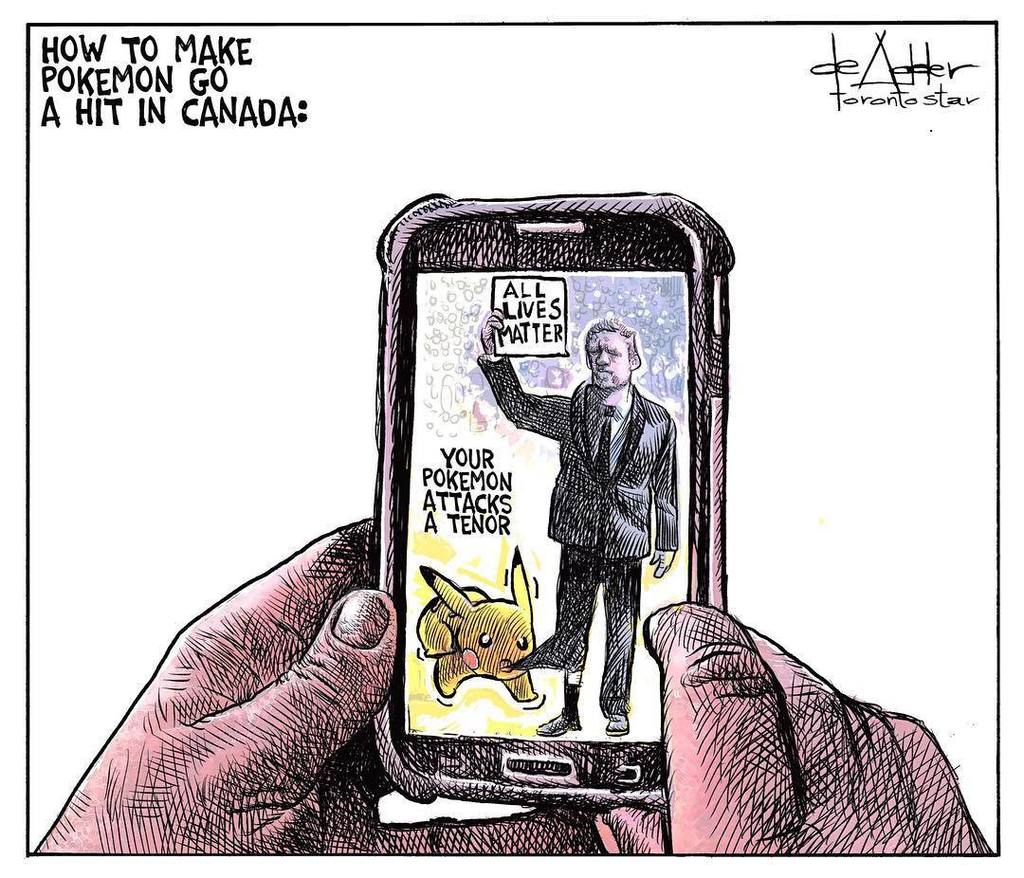 I
am reluctant to admit that I agree with Don Cherry, but perhaps he agrees with me. Don is annoyed with Remigio Pereira, one of the Tenors (formerly known as the Canadian Tenors.) Remigio's career circled the bowl when he inexplicably altered the words of O Canada before an audience of millions watching Major League Baseball's all-star game. It was so bad that many Americans took notice. While singing a solo verse of the anthem, he changed the lyrics "With glowing hearts we see thee rise, the True North strong and free," to "We're all brothers and sisters, all lives matter to the great." What the?..."
He has been vilified since as a racist and unpatriotic. The accusation of racism is related to the Black Lives Matter slogan and the fact that some people -- mostly entitled white people -- are inclined to splutter that all lives matter. Honestly I figure this was a dopey and earnest moment which backfired terribly on Remigio. The other tenors aren't speaking to him and he has gone on Facebook to apologize to Canadians. people of colour, and the universe.
I think Premier Kathleen Wynne got it right when she commented that Black Lives Matter, even though all lives matter, just as it's important to have a Pride Parade despite some of the same critics asking why there isn't a straight parade. Hey, weren't all parades "straight" parades until the LGBTQ community had the courage to take to the streets in marches and parades?
Black Lives Matter is an important movement, even though I may not want to hear some of theincendiary rhetoric from some members or may wonder about the confrontational tactics of others. Whenever a group of people is marginalized and even persecuted they need a voice and often a movement as a rallying point in their cause for justice.
More and more pastors in the States are openly supporting the Black Lives Matter movement and we might ask as Canadian Christians how challenging racism and is given a voice here.