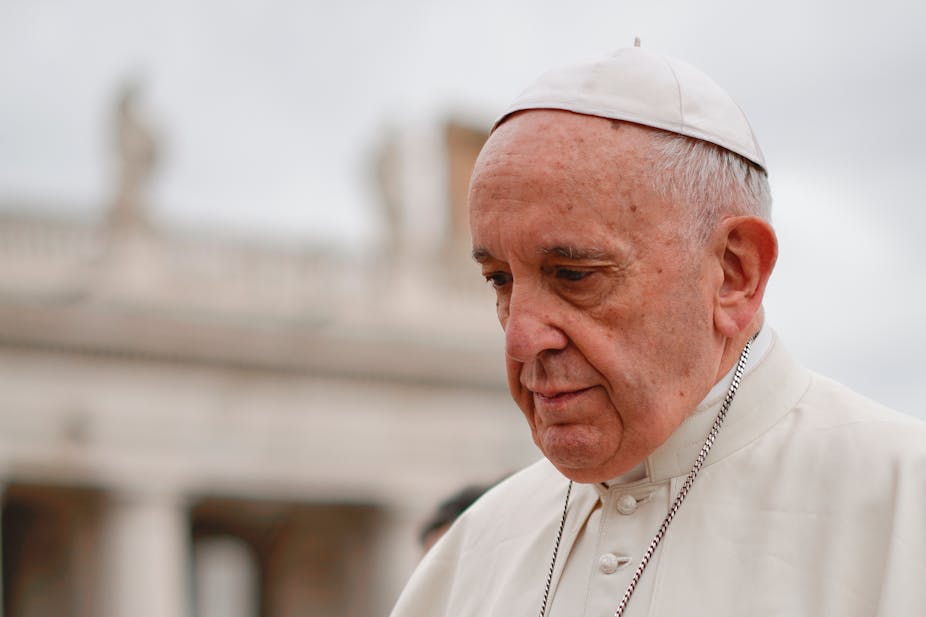 Those of you who have read this blog over time may recall that I was often critical of Pope Benedict, a brilliant man who displayed a disturbing arrogance about religious expressions other than Roman Catholicism. Before he became pope he had the nickname of "God's Rottweiler" because of his unrelenting and "dogged" defense of RC doctrine, silencing those who espoused different perspectives.
For the past five years Pope Francis has been a breath of fresh air in the papacy, for the Roman Catholic church, and for ecumenical relations. His encyclical on the environment called Laudato Si should be read by all Christians.
Still, Francis has been disturbingly reluctant to address clergy sexual abuse as honestly as is necessary for healing and reconciliation. During a recent trip to South America he insisted that claims of abuse in Chile were fabricated or exaggerated. He strongly defended clerical leaders who were accused of covering up these terrible crimes.
After his return Francis has a change of heart and sent a special investigator to Chile. The result was a damning report which upheld the accusations, including the widespread and systematic denial of legitimate claims of abuse. Francis apologized for his statements and invited victims to the Vatican for conversation.
Pope Francis with the Chilean Bishops
As a result of the investigation Pope Francis hosted all of the bishops of Chile at the Vatican for four days in order to review the report, and the results were startling. Every bishop -- 34- submitted his resignation to the pope, although we've yet to hear whether they will be accepted.
This outcome is unexpected yet necessary. The victims are supportive of this development, although not if the clerics end up living out their lives in the comfort of Vatican supported stipends, as has been the case for other offenders. They feel that there must be consequences, including the possibility of criminal prosecution.
We are aware these days that these terrible abuses of power are not just the domain of the church. The #metoo movement has exposed the dark side of the entertainment industry and there has been a string of allegations against sports coaches and physicians, as well as politicians. Of course, the Abuser in Chief is still in power in the United States.
We can all pay attention and pray that those who have suffered will finally be heard and justice done.
Thoughts?