I woke up yesterday knowing that it was the "make or break" day for the climate change deal at COP21, the global conference held in Paris. After days of hammering away at an agreement the announcement would be made on Saturday, December 12th, 2015. Shortly after six AM -- I am an environmental nerd-- I listened, live, as the initial announcement of an agreement to limit global warming to 1.5 degrees from pre-industrial levels was made. Later in the day we were told that 195 nations had signed on, including the United States, China, and India, the unholy trinity of atmospheric carbon producers.
Crazy as it may sound, the decision to limit temperature increases by 1.5 degrees rather than two was a triumph. For some island nations already experiencing the effects of climate change this might be the difference for survival. For the first time in human history a deal was struck involving virtually every nation on the planet.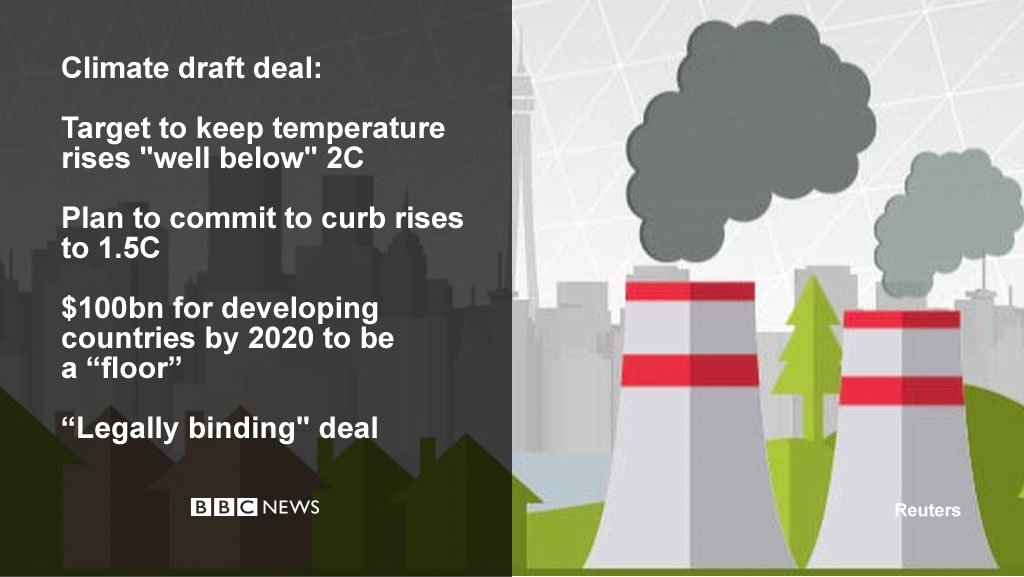 From the moment of the announcement frustration was expressed by some that it simply wasn't enough, and that there were no measurable targets. Yet other long-time environmental activists such as Elizabeth May are hopeful that this is the beginning of significant change. And Canada, represented by Environment and Climate Change minister Catherine McKenna, was actually part of the team which crafted the accord, rather than pushing against it. The end of the Fossil Fuel Era may not have arrived quite yet, as some are trumpeting, but we can be encouraged.
In worship today we will sing "joy to the world...let heaven and nature sing." We saw the joy on the faces of the thousands of delegates in Paris as the news was shared. Some of them "cried for happy." There will be a different spirit to this hymn this morning, thanks be to God. I brought along my tee-shirt to celebrate!
Comments?