I appreciate many of the traditional paintings of the Nativity from centuries past and because I thrive on the stimulation of visual art I browse through them at this time of year. The painting by Rembrandt below is remarkable with the glow of the central light --is there a lantern, or is it the Christ-child?-- illuminating the faces of everyone gathered 'round.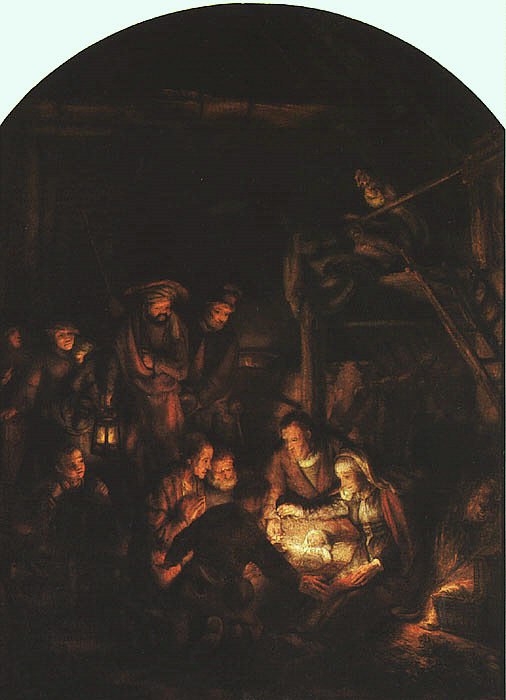 Artists have been exercising their imaginations for many centuries, as evidenced in the stained glass window from Canterbury Cathedral which dates from the 13th century -- eight hundred years old!
There are contemporary images which tickle my fancy just as much, or more. An example is Brian Kershisnik's imaginative depiction, above, with a flowing host of angels washing around a nursing Mary and a bewildered looking Joseph. Why not? We know so little about the birth of Jesus in terms of factual detail about the setting and which critters, natural and supernatural, were on hand.