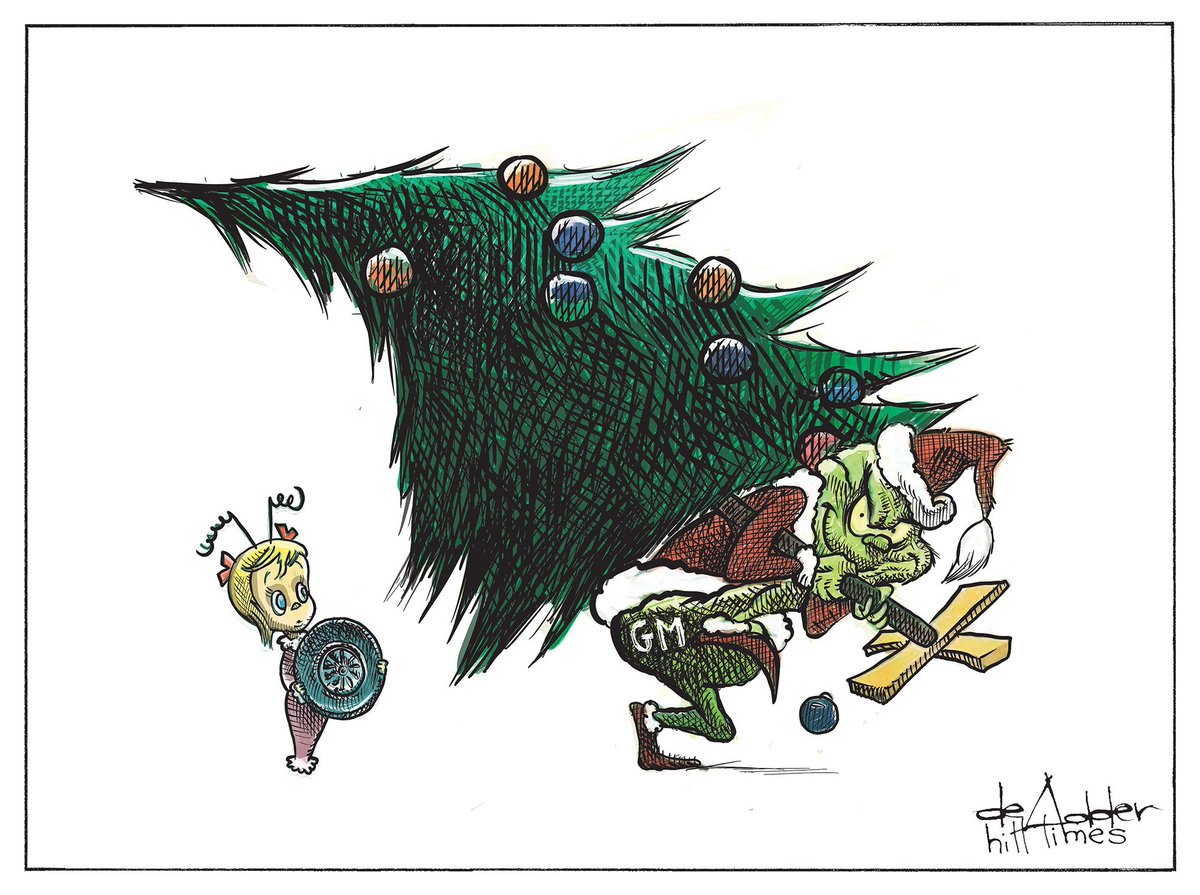 So then, putting away falsehood, let all of us speak the truth to our neighbours,
for we are members of one another.
Be angry but do not sin; do not let the sun go down on your anger,
and do not make room for the devil.
Thieves must give up stealing;
rather let them labour and work honestly with their own hands,
so as to have something to share with the needy.
Ephesians 4:25-28
I grew up just north of Oshawa, Ontario, so a lot of people I knew worked at General Motors. It's been suggested that 40,000 worked there in its heyday and I imagine that my youth corresponded with that era. Many of my peers couldn't imagine wasting time with college or university when a high-paying job was just down the road and some wangled employment as high school drop-outs. Most of them have been living off decent pensions for a while now. I returned to the area for a decade when I served a congregation in Bowmanville, just down the road from Oshawa, and lots of locals worked for GM.
The work force has dwindled to 2,500 over the decades, thanks to out-sourcing parts, robots, and NAFTA. When the company almost went under a decade ago there were concessions on wages and benefits. Still, these were good jobs and the announcement this week that GM will close down its Oshawa plant in a year is a harsh blow to those who work there and the local economy. It's likely that 15,000 people derived their livelihoods in GM related work, not to mention the thousands whose businesses were buoyed by their spending.
What a reminder that corporations may have a form of personhood under the law, but they don't have hearts. That may sound harsh, and GM did a lot of good through the years in charitable projects and sponsorships. But in the end it all comes down to profits. This global company claims that it must retool for the future of electric and autonomous vehicles, and I do like that notion. Change is coming in our world and fossil fuel powered vehicles are likely fossils themselves. Just a few days ago we passed three tractor trailer loads of Tesla electric vehicles on the 401 and there are plenty of companies ready to grab a chunk of the market. China's Nio claims its electric vehicles are better than Tesla's and cost much less.
Should we be angry at GM for it's Grinch-like announcement? Yes, and no. Unlike the Dr. Seuss character this corporation's heart is not likely to expand with compassion because its not in the compassion business. GM builds vehicles as inexpensively as possible to maximize returns for shareholders. At the same time these plant workers are human beings who seek meaningful employment to live worthwhile lives. It's up to our society and governments to require ethical behaviour from employers, not only in terms of working conditions but in the social contract with those who create their wealth. If a corporation has the status of a person under the law, surely we don't want it to be a sociopath.
Comments?