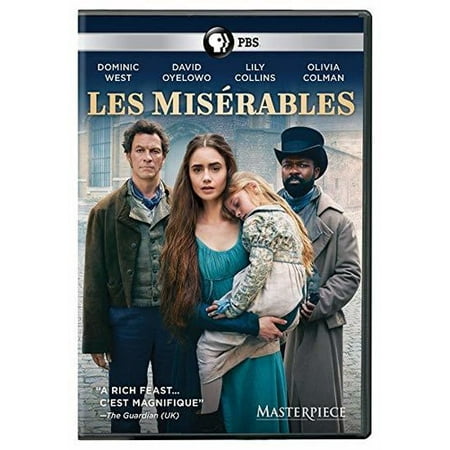 We had long-time friends from Newfoundland visiting us overnight on May 19th, which was a conundrum. It meant that we couldn't watch the final episode of Les Miserables on PBS, or at least not without seeming rude. Hey, the story doesn't change, but this six-part version with Dominic West as Jean Valjean was excellent and we were sorry to miss the conclusion. Then, a couple of nights ago I discovered that we could watch past episodes. something which usually isn't possible with PBS. Divine intervention?
The conclusion was as melodramatic as the rest of the segments, but that's the nature of Victor Hugo's story. Within the actual novel there is this explanation:
The book which the reader has before him at this moment is, from one end to the other, in its entirety and details ... a progress from evil to good, from injustice to justice, from falsehood to truth, from night to day, from appetite to conscience, from corruption to life; from bestiality to duty, from hell to heaven, from nothingness to God. The starting point: matter, destination: the soul. The hydra at the beginning, the angel at the end.
This really does sum it up, and it is a stirring tale. I was pleasantly surprised with how sympathetically religious figures are treated. Hugo did not like the ecclesiastical control of the church of the mid-19th century in France but the Bishop of Digne, based on an actual bishop, is compassionate toward Jean Valjean when no one else is. The nuns who care for the dying Fantine, Sister Perpetue and Sister Simplice, are also kind and devoted.
I'm glad I was able to see this excellent version and have the reminder of a great story with themes that still resonate today.
Did you see this PBS version or see the musical?
Is this a story you appreciate?