Tatiana Mislany as Sister Alice in Perry Mason


We've been watching the HBO series Perry Mason which is a noir take on the Erlel Stanley Gardner novels and the long-running TV show of the same name starring Raymond Burr. Despite two excellent leads in Tatiana Mislany and Matthew Rhys,along with a host of other fine actors, the plot meanders and its a couple of episodes too long.
Matslany plays an evangelist in the 1930's who is part gospel fervour, part glitzy, glamorous showperson. Her character rang a bell and I realized that she is loosely modelled on real-life Aimee Semple McPherson, known as Sister Aimee. Interestingly, both McPherson and Matsany were/are Canadians who received acclaim in the United States. In the series, Sister Alice is from Saskatchewan, Maslany's home province.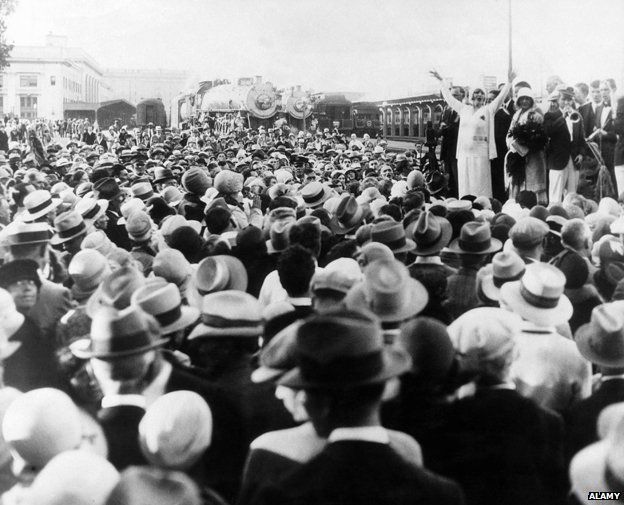 Sister Aimee
McPherson was arguably the first celebrity evangelist, drawing huge crowds and using radio to broaden her audience. Not only was Sister Aimee a woman, unusual for a Christian leader in that era, she was a divorcee. She mysterious disappeared for a number of days at one point and was presumed drowned. There was actually a memorial service but when she reappeared, claiming she'd been kidnapped, a parade was held with 150,000 people lining the streets. While she was on the cover of Time Magazine she lived under a cloud of suspicion related to her style, her claims of faith healing, and her finances.
I've been pleasantly surprised that the series employs actual hymns and choruses which might have been sung in that era, and there are quotes from scripture which actually make sense in the context in which they'rs used. This is so rare in television and films where Bringing in the Sheaves and Amazing Grace are sung to death.
I'm not sure that I'd recommend Perry Mason but I do appreciate the reminder about Sister Aimee and Maslany is a credible Sister Alice.